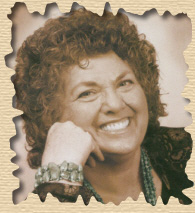 Creative Southwestern Designs
Roz Menton's love of things Southwestern is undoubtedly
"in her genes." "My mother is part Cherokee and my great, great grandfather was a Cherokee faith healer," says Roz. Her inspirations for Creative Southwestern Designs spring
"from that heritage, and from her years in Albuquerque " (before moving to Long Island). "We've lived everywhere, but Albuquerque was my favorite. The climate, the laid-back atmosphere, the scenery—I just loved it!"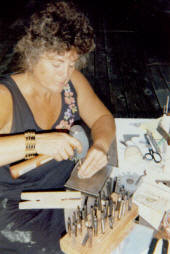 Roz made her own jewelry as an art major in college;
she stopped for a while to raise three children but has now
returned to it and travels the country doing shows with her husband, Joe. All other gemstones, including turquoise, lapis and hematite come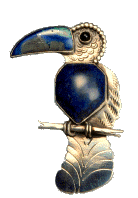 directly from the Southwest and she is very careful to get authentic, quality stones. "I try to carry unique, one-of-a-kind items, in a wide price range."

HorsePeople August 1994